CCCA Announces Newest Board Member
Camp Willow Run and Camp Willow Springs are members of the Christian Camp & Conference Association (CCCA).  Linda Harris, our Executive Director has re-joined the CCCA Board of Directors.  We are thankful that she is able to share her experience and wisdom to serve other camps across the southeast and beyond.  Check out the recent announcement from CCCA: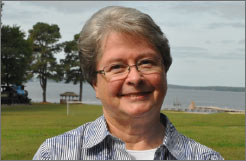 "The Board of Directors of CCCA has appointed Linda Harris to fill the term of Region Representative for the Southeast Region when Jeremy Jackson vacated the position to become CCCA's director of operations and member services.
She is executive director of Camp Willow Run (est. 1968) and Camp Willow Springs (est. 2014) and is a founding member of the Board of Directors for Youth Camps For Christ, Inc. (located on Lake Gaston in northeastern North Carolina). The purpose and mission of YCFC, Inc. is to glorify God through the provision of Christ-centered camping and conference ministries, whose aim shall be to lead others into a personal relationship with Jesus Christ and to provide opportunities for maturity and growth in their faith. It is their ultimate goal to magnify the name of the Lord Jesus Christ that God may be gloried through His name.
Linda served as camp director of Camp Willow Run for 13 years. She enjoys leading the Bible studies for grades 3-6 campers during summer sessions and planning and leading three annual mother-daughter LEGACY retreats. She and Robert are the parents of three married children and actively enjoy time with their seven grandchildren. Linda's son, Robbie, serves on the camp staff as director of operations and development."
Source: http://www.cccaus.com/flint-and-steel/vol2number21/news.html#newmember